These historic maps are for educational purposes only. All have a click-zoom-in feature for detailed viewing. Click on map image to zoom in for maximum detail.
Missing some Auto Club Maps, can you help?:  IF they exist, I would love to have (or get your scans of): 1970, 1976, 1977, 1981, 1986, 1993, 1999. Plus, any editions from 1935 to 1954; Also, a better 1972 map than I have, would be nice. Feel free to private message or email me (info@vivabaja.com) if you have any of these maps and would be willing to loan them so I can scan and return, you scan them, or send them to me (maybe for an exchange or discount on one of my Baja books at www.old missions.com?). Thank you!
2023 Baja 500 map on Google Earth
2022 Baja 1000 course on Google Earth map
2022 Hurricane Kay Live Tracking Map
---
Government SCT Road Maps of North and South Baja California (2004-2016):
---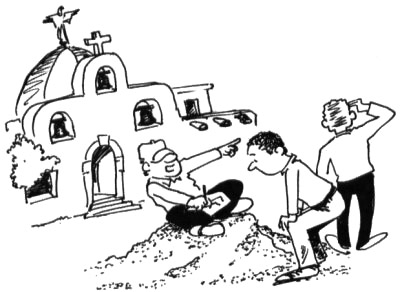 *Benchmark Maps extends a special thank you to David Kier for his invaluable editorial assistance. Kier's seminal book Baja California Land of Missions is an essential resource for anyone wanting to learn and explore the history of Baja California's Spanish Missions. Learn more at www.vivabaja.com.

Learn more about Benchmark's Baja California Atlas project in this episode of the Slow Baja podcast.