The Widowmaker:
The bog is dry! In 2010, it was 2 feet deep and the biggest challenge of that trip (as well was pulling Neal Johns up the Widowmaker and past the divide)! www.vivabaja.com/msm2010
Mission ahead!
When we finally reached the mission, 6 hours and 14.3 miles since leaving Santa Ynez, the sun had just gone behind the mountain. I took a bunch of photos at the mission while the others trickled in:
We gathered first at the mission and it was breezy so Phil took a walk down to the camping area by the palms, east of the mission and reported that was a better location for our camp and his cooking. Phil is a chef and owner of Bon Temps Creole Café in San Luis Obispo, CA. We are fed like royalty, right there on the King's Highway in Baja California.
---
Around the campfire, Rudy told us the Bunda story. [I may get in trouble, since they said "What happens at Mission Santa María, stays at Mission Santa María"!]
---
WEDNESDAY
My photos of camp, followed by the morning photos at the mission…
---
Once we pack up camp and load our 4x4s, we take a short ride east, turn around, climb the steep drop-off, park, and hike to a viewpoint of the arroyo and oasis below.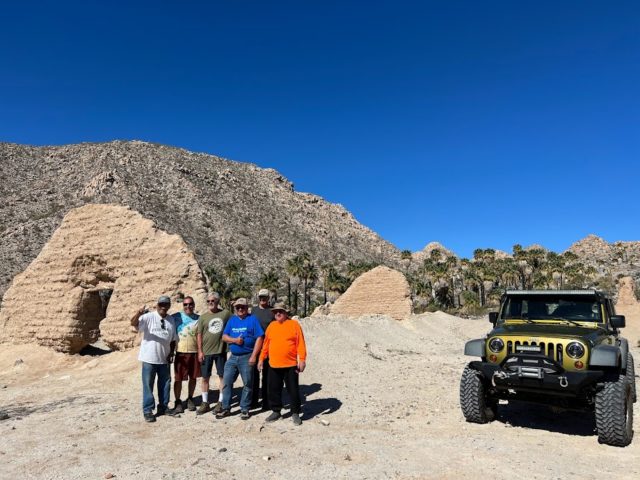 Now we have the very tough drive returning to civilization…