Sunrise Sunday at Campo Beluga
Not being able to see the bottom of the grade,
and traveling alone (one vehicle)
we decided to drive back out to the highway and get to Gonzaga Bay the 'normal' way!
We arrived at the sea shore just as it was getting dark.
GPS: 29°46.47', 114°22.97' (NAD27)

Campo Beluga has a nice set up with palapas, flush toilets and showers.
It is located just over a mile south of Alfonsina's and Rancho Grande.

View north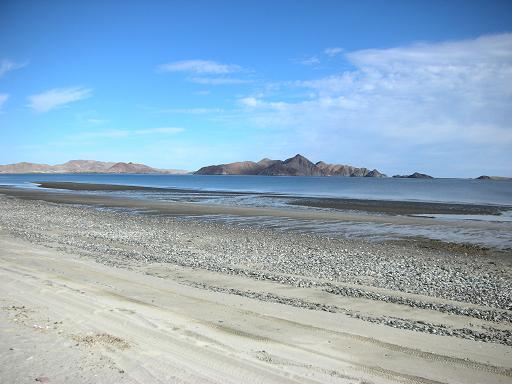 Our camp
View south towards Punta Final