Santo Domingo 1775-1839
2005 Photo by David Kier, at the second mission site. GPS: 30°46'15.2" 115°56'14.0". The first site was just over 2 miles west and was moved here in 1793. The first site was at the west end of the canyon, near the cliff known as 'Red Rock'.

In 2003 Jack Swords took this photo of Santo Domingo.

At nearly the same spot, but 49 years earlier, 1954 photo by Howard Gulick.

1949 photo of Santo Domingo by Marquis McDonald

1926 photo of Santo Domingo by Peveril Meigs

1926 plan of second site by Peveril Meigs

Santo Domingo in an 1880 photo sent in by Dr. Robert Jackson.

First Santo Domingo Mission Site (1775-1793)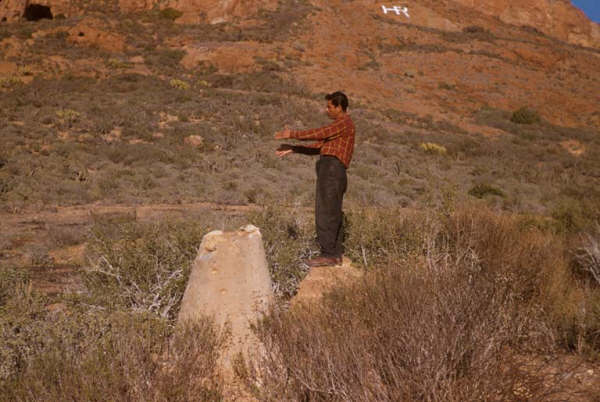 1955 Howard Gulick photo at the first site below 'Red Rock'. Note the HR for Hamilton Ranch, located just south.